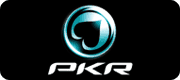 PKR.com is one of the most innovative gaming products in the recent years. They offer real 3D Online Poker as well as 3D Casino Games, such as 3D BlackJack and Roulette. PKR launched in 2006 as a standalone site, not tied to any network. Now they are one of the largest gaming sites in the world, with over 2.5 Million registered members across their Poker, Casino and SportsBetting platforms.
Real Money Casino
Bonuses
PKR Casino welcomes all new players with a 100% match bonus of up to $200. This means that your deposit amount will be instantly matches and credited to your account. It doesn't matter whether you deposit $50 or $100. Obviously, you should always try to gather $200 to deposit and take advantage of this bonus.
Casino Games
PKR Casino offers more than 100 different Casino Games to choose from. Offerings include Jackpot Games, Slot Games, Table Games, Keno and even Scratch Cards!
A fantastic addition, to the games already mentioned, is the 3D Table Games – 3D BlackJack and 3D European Roulette.
Overall we were very surprised that a standalone site like PKR, can develop a great casino like it features. You'll have no problem finding a game that fits your desires!
Software
As previously mentioned, PKR is a completely standalone site that has developed its own software. This is the same for Casino and the software is stunning! Each Slot and Game has been worked on, so even the smallest details would be of great quality.
All games can be accessed from both, browser as a flash version and a downloadable client, which is downloaded on your computer. PKR Casino is also Mac compatible.
Real Money Poker
Bonuses
PKR Poker players can choose between 3 different welcome bonuses:
Starter Bonus, which will credit your account with $5 instantly. Use bonus code Welcome5 to claim this bonus.

Intermediate Bonus, which will credit your account with a 100% bonus of up to $150. Use bonus code Welcome150 to claim this bonus.

Advanced Bonus, which will credit your account with 125% bonus of up to $500. Use bonus code Welcome500 to claim this bonus.
Loyalty Program
Every time you play Online Poker for real money at PKR, you generate PKR Points. These points can afterwards be used to purchase various rewards, such as cash bonuses, magazine subscriptions and even exclusive PKR Gear! All of this is possible thanks to the VIP Program offered by PKR Poker! There are 5 VIP levels, each is awarded when you reach a certain monthly point amount.
Member

Bronze

Silver

Gold

Platinum
These are listed from the lowest to highest. Once you reach Platinum VIP level, there's no limits to what you can get. Concierge service will always be there for you!
Software
Being a standalone Poker site allows PKR to develop and implement changes into their software by following their own vision. This is exactly what has been done, as PKR is actually the only Real Money Poker Site that offers 3D Poker Games! Everything can be customised, it even goes as far as putting tattoos on your body and changing the colour of your own characters eyes! PKR has hugely increased the entertainment part in Online Poker!
Software is also quite functional, though! Regular players will enjoy the chance to multi-table and disable many graphical elements that might make software to run a little bit slower!
Real Money Cash Games
PKR Ring Games are relatively busy as there are over 1,000 active players at peak hours. Games are offered in most popular variations including Heads Up, ShortHanded and Full-Ring table sizes. Omaha is also quite packed with action at Heads Up and ShortHanded tables that offer Pot Limit variation of this game.
Stakes range from MicroStakes with $0.02/$0.04 blinds and goes all the way up to high stakes featuring $25/$50 blinds. Highest games usually run at Heads Up Hold'em and Omaha tables. PKR is a perfect site for micro to mid-stakes players and for anyone looking to have A LOT of fun!
Real Money Tournaments
PKR features a really packed schedule of Real Money Tournaments! Sundays are the big days with $75,000 GTD, $20,000 GTD and $15,000 GTD. First on the list features a buy-in of $270 and is broadcasted on PKR TV while also being commented by a member of PKR Team Pro!
A large amount of SNG tournaments can also be found&played. However, these run at micro to small stakes and you'll have to face some issues with finding mid to high stakes games. There's Heads Up, ShortHanded and Full-Ring SNG games offered!
Real Money SportsBook
After being one of the Online Poker industry pioneers, the crew from PKR has developed their own SportsBetting section, which offers to place bets on sports events across the world! As it has just recently been added to their portfolio, there aren't any bonuses or promotions offered as of yet. However, knowing how generous PKR is, we are sure there will be many!
SportsBook features a simple layout, with sidebar of all the sports types offered on the left side. You can bet on more than 20 different sports, each also offering several leagues or events to bet on! You can't go wrong by using any of the services offered by PKR!